Call Us!
Got a question or want to get your quote over the phone? Talk to a real person. 1-844-277-2378
Our Guarantee
Our CPR certifications are accepted across all industries and professions nationwide. If your employer doesn't accept our card, you'll get a 100% refund with 30 days. No questions asked.
Reminder
We'll remind you automatically when your recert is due.
Certify Your Team at a Discount
Enroll your team for CPR certification in seconds. We offer:
Group discounts on all certification courses
Real-time updates whenever a group member completes a test
An easy way to manage certification for large workforces
Choose an Option to Get Started
For smaller groups (24 or less)
Sign up your group individually
Insert names and email addresses of each student
Group discount will be applied at checkout
Each student will receive a confirmation email
For enterprise & nonprofit clients (25+)
Manage your team with our custom administrative dashboard
Upload large student record databases instantly and securely
Pay only for employees who use the course
Our dedicated team will work with your billing department.
These Industry Leading Organizations Trust Our Training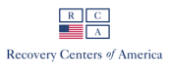 Get a Custom Quote By Submitting The Form Below
Certify Your Team With Us—it's Easy at Any Size
You're in charge of safety and compliance for your organization—and it's your job to ensure your team is CPR certified and your workplace is compliant with health and safety regulations.
It's an important job, but a challenging one. Sometimes, getting everyone into a single room for in-person training can be like herding cats. And some online training solutions can be frustrating and difficult to use—acting as a barrier to certification, rather than making it easier.
At CPRCertified.com, we lead the industry in offering easy-to-use software to help you manage CPR certification for any size group—from 5 to 5,000 or more.
Our training is based on the latest AHA, ECC, ILCOR, ARC, and LCC-LCOR guidelines and is designed by a highly qualified AHA-certified core instructor and registered nurse.
We're always refining our software and dashboard to ensure a great experience for students and admins alike. Here's just a few ways we make your job easier:
Easily enroll groups of any size. We designed our software for rapid, efficient enrollment. Enroll groups of thousands with just one click, and quickly on-board new hires with a personalized Invite link. It couldn't be easier.
Monitor your team's progress at a glance. Our easy-to-use, intuitive dashboard makes it easy to track who's earned their certification, who's due for a recertification, and track progress for each employee in real time. You can even send automated reminders for those who need them.
A fun and easy learning experience. The software itself should never be a barrier to learning. Our software is easy to use for people of all technical capabilities—so your employees can spend time learning CPR, not learning the software.
A dedicated group solutions advisor. We pride ourselves on the care and attention we provide to each account. That's why we offer a dedicated customer service professional for every client. No matter your challenge, you can always get us on the phone to solve it.
Compliance is no longer a headache. For many organizations, CPR certification is a matter of regulatory or insurance requirement. We designed our software to accommodate compliance in all 50 states and make staying compliant a breeze, no matter the size of your group.
Price-competitive for groups of all sizes. We're far more affordable than in-person training, and cost-competitive compared to other online CPR training providers. And we do it all without sacrificing quality. Ask us about our group discounts.
Easily manage multiple locations. Manage multiple locations easily. Assign admins to different locations and appoint a super admin to oversee it all.
We print the wallet card. Wallet cards are easily lost, stolen and damaged, and often it's on the business to keep them on file for employees. We take that burden off your shoulders. We print and send wallet cards for everyone on your team, and we'll send new ones on demand.
Easy billing. We work personally with your billing department, manage all regulatory and vendor documentation and paperwork, and we offer clean, simple invoicing or credit card payments according to your preferences.
Click here to test drive our administrative dashboard today — or receive a custom quote.
Lifting the Burden for Large Accounts
We routinely work with healthcare organizations, health and safety officers, and Human Resources leaders tasked with certifying workforces of all sizes-anywhere from 25 to 1,000-plus.
For our large enterprise and organization clients, we offer a streamlined administrative dashboard to make managing large team certification simple and efficient. Benefits include:
Upload thousands of employee records at a single click
An intuitive and easy-to-use design
No units or blocks of credits to buy; get billed only for employees who use the course
Pay via credit card or choose our streamlined invoicing system
Dedicated support that works with your accounting department to get you set up quickly
Our dedicated customer service team specializes in helping health and safety officers, Human Resource managers, and other in charge of large team certification to get their groups signed up quickly.
We work closely with your billing department; manage all regulatory and vendor documentation and paperwork; and offer simple, clean invoicing or credit card payments according to your preferences.
Click here to get in touch to receive a custom quote, or test-drive our administrative dashboard.
Common Group Questions
We offer discounts for large groups looking to sign up for CPR training. Here are the details:
How does the process work?
It depends on the size of your group.
For groups with 20 or fewer, it's usually more efficient to enroll them directly. Simply insert the full name and email address of each person on your list. We'll apply your group discount at checkout.
Each student will get a confirmation email from us, and we'll mail them their wallet cards as soon as they complete the test.
This is often the most efficient way for smaller groups to enroll their members.
If you're managing group CPR certification for a larger organization—or you have to frequently enroll new hires—there's a different process.
We offer enterprise-level CPR group training services for workforces of 25 or more. We'll document certification needs, ensure you're in compliance with regulatory requirements, and manage the process. You can monitor each student's progress in real time, and collaborate with us over our cloud-based dashboard.
To get that process started or find answers to further questions, get in touch—we'll be happy to help.
How many people need to be in my group to qualify for a discount?
If you're registering more than five people at a time, we consider that a "group," and you are eligible for a discount.
How much is the discount?
Discount rates depend on the number of people in your group and the classes you choose. Contact us using the above form for a specific discount amount for your group.
Can I have each group member pay for their own training—and still get the discount?
Yes; we work with many companies that prefer to have their employees pay for their own training.
We will issue a unique CPR training discount code to your students, and they can sign up themselves. Get in touch to learn more.
What if I find another company that offers a similar course but at a lower price?
If you find a similar group CPR training course for a lower price, we'll meet that price.
We offer the best video training in the industry. And we're committed to empowering employees to provide the best help possible in emergency situations. In line with this mission, we work hard to provide cheap online CPR certification that's accessible to all.
Get in touch to find out more about our price-matching guarantee.
How do I set up an account?
Click "Get Started" and follow the instructions. You can also call us at 844-277-2378.
How can I pay?
We accept all major credit cards, both online and over the phone. We can also invoice you for the total cost of your entire group if you would like to pay by check.
Are your trainings OSHA and AHA-compliant?
We design our online training programs based on the latest American Heart Association guidelines. The training is delivered by AHA-certified CPR instructors.
The first aid and bloodborne pathogens certifications are compliant with OSHA's bloodborne pathogens standard (29 CFR 1910.1030).
When will the wallet cards be mailed?
Our wallet cards are mailed several times a week. Most students can expect to receive their wallet card in 5-7 business days.
How many people can I enroll?
We can accommodate up to several thousand enrollments at one time. Our system is designed to handle as many enrollments as you need.
How soon can will I get a certificate?
Immediately! All students will receive a certificate of completion and a temporary wallet card via email as soon as they pass the exam.
Their digital certificate is also stored in their account and be accessed at any time for a full 2 years.
Can you mail or email me the certificates of my group?
Yes. If you prefer to have all certificates mailed together in a batch, we can mail all certificates or wallet cards to your company so you can keep them on file.
Once my group signs up for an exam, how long can they access the course?
There is no expiration date on our courses. Your employees can start whenever they are ready and will not have to worry about their access expiring.
Is there a cost for shipping?
Nope. Shipping is always free! All of our cards are mailed via the United States Postal Service. We also offer rush shipping options via UPS for an extra fee.
There are people in my group whose CPR certification has expired. Can they use these courses to become recertified?
Yes. We provide cheap CPR certification online for those who need to get recertified.
Can you send me one (or multiple) invoices for my entire group?
Yes. We frequently email or mail separate invoices for different departments in a company. Get in touch [link] to let us know how we can accommodate your group.
Do you have a refund policy?
Yes.
Most employers nationwide accept our wallet card. If yours doesn't, we'll provide 100% of your money back—no questions asked.
The guarantee is good for 30 days from the time of purchase. Just provide us with documentation that your card was not accepted, and we'll issue a refund.
What Our Clients Say About Us